Add your review
Mineral Foundation - Sample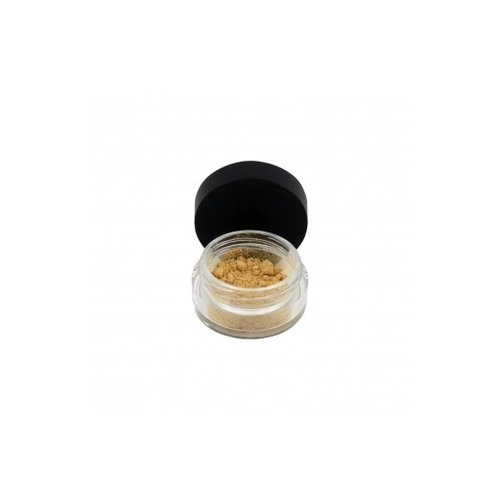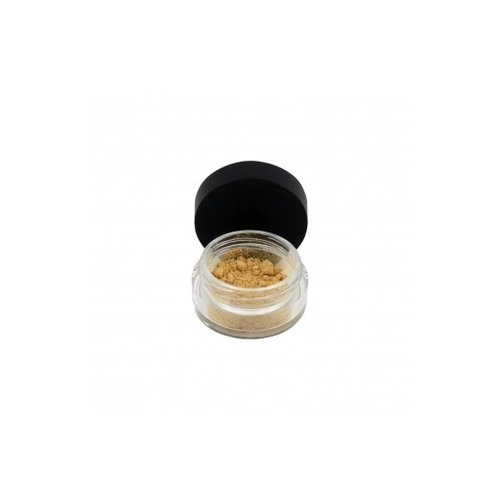 Sample Lily Lolo Mineral Foundation.
Read more
Paid before 23.30 (Mon-Fri) = Shipped Same Day *.
Mineral Foundation - Sample
Paid before 23.30 on working days, delivered tomorrow
Sample Lily Lolo Mineral Foundation. Read more
Available in the following variants:
Paid before 23.30 (Mon-Fri) = Shipped Same Day *.
Description
Lily Lolo Mineral Foundation
A bestseller since the very beginning, our iconic Mineral Foundation creates a base that looks and feels like your best-ever skin. It's all down to the finely milled mineral pigments that effortlessly buff to a flawless and beautifully real finish, and because it's made from all-natural ingredients, it's completely 'clean' and great for sensitive and blemish-prone skin types too.
The icing on the cake? It's now available as a recyclable paper refill, so you only need to purchase a plastic jar once.
Lockable sifter means no spills or mess
SPF15 helps protect skin from damage
Contains light reflecting mica, perfect for minimising blemishes and fine lines
High performance and water resistant
Oil free, suitable for all skin types
Active antibacterial ingredients
Vegan friendly
Use with the Super Kabuki Brush for flawless application
Non-comedogenic
Full size (10g), Sample (0.75g)
Refill (10g) - fully recyclable, kind to the environment and a quick and easy option to refill your Mineral Foundation jar
How to find the right shade?
It's important to find the right shade of foundation for your skin tone. Try our inexpensive samples in order to ensure you have an exact match.
Remember to match your foundation to the skin tone on your jaw line, and not on your hand (they may be very different).
If a shade looks too ashy it's too pale for you, if it looks orange (even the slightest bit!) it's too dark. With mineral foundation it's easy to mix shades together as well.
For guidance choosing your shade look at your skin in daylight, you may notice that you have more pinky tones or more yellowy tones, so then choose a shade which matches the undertones.
Looking at the veins in your wrists can also help, if the veins look blue, you're more likely to have cool colouring, with pinky undertones and if the veins look more green, warm undertones and yellow colouring.
Lily Lolo Mineral Foundation is available in 20 shades:
Porcelain: Very pale, Neutral undertones
China Doll: Pale, Neutral undertones
Blondie: Light, Neutral undertones
Candy Cane: Light, Cool undertones
Warm Peach: Light, Warm undertones
Barely Buff: Light, Neutral undertones
In the Buff: Light to Medium, Neutral undertones
Popsicle: Light to Medium, Cool undertones
Popcorn: Light to Medium, Warm undertones
Cookie: Medium, Neutral undertones
Cool Caramel: Medium, Cool undertones
Warm Honey: Medium, Warm undertones
Butterscotch: Medium, Olive undertones
Dusky: Tan, Neutral undertones
Coffee Bean: Tan, warm undertones
Saffron: Tan, Olive ondertoon
Hot Chocolate: Deep Tan, Warm undertones
Cinnamon: Deep Tan, Olive undertones
Truffle: Deep, Warm undertones
Bonbon: Deep, Neutral undertones
Use
It's a good idea to try two or three samples when choosing your foundation shade to ensure you find your perfect match. If a shade looks too ashy then it's too pale for you, if it looks orange then it's too dark. Don't forget – many people need a summer and winter foundation shade, you can also mix shades to custom create your perfect match this way all year round.

1. Before you start, ensure that moisturiser is fully absorbed into the skin; sprinkle a little foundation into the lid of your jar.

2. Using your Super Kabuki brush or Flocked Sponge swirl into the minerals to pick up product and tap off excess.

3. Starting where coverage is needed most, apply in circular, buffing motions.

4. Continue applying in light layers until your desired coverage is achieved.

Top up your Mineral Foundation jar with our new totally recyclable, refillable powder sachet. Tear open the sachet, remove the lid and sifter from your Mineral Foundation jar, pour the entire contents of the pouch into your Mineral Foundation pot and then dispose of your empty sachet in your recycling bin.
Lily Lolo products do not contain:
Paraben, Synthetic chemicals, chemical preservatives, artificial fragrances, artificial colors, aggressive cleaning agents or other unhealthy toxins.
Characteristics:
- Based on natural ingredients
- Certified organic extracts and oils
- Gluten-free
- Free from mineral oils, silicones, parabens, sulfates, and artificial colors
- Without SLS
- Allergen-free perfumed
- Animal testing free
- Sulfate free
- Vegan
- Content: 0,75g
Ingredients (INCI):
Mica, Zinc Oxide [+/- CI 77891 (Titanium Dioxide), CI 77492 (Iron Oxide), CI 77491 (Iron Oxide), CI 77499 (Iron Oxide)]. Vegan Friendly
Important Info
| | |
| --- | --- |
| Smell/Color/Texture | Natural products may vary in scent, color and texture from batch to batch |
| Sealing | This product (possibly) comes without a seal. Sustainability is a priority for many brands and for that reason they do not want to add unnecessary plastic to their packaging. |
| Colour | The actual color of the product may differ from the photo accompanying the item. |
| Shelf Life | Products will have a minimum shelf life of 3 months, unless stated otherwise with the product |
| Ingredients | The ingredients list may change from time to time. Please refer to the ingredients list on the packaging for the most current ingredients list. |
| Note: | Use of products is at your own risk. Opened and/or used products cannot be returned. |
| Images | The images shown have a purely indicative purpose and may be subject to changes by the manufacturers. |
4,3
stars based on
7
reviews