Add your review
Mineral Eye Shadow - Matte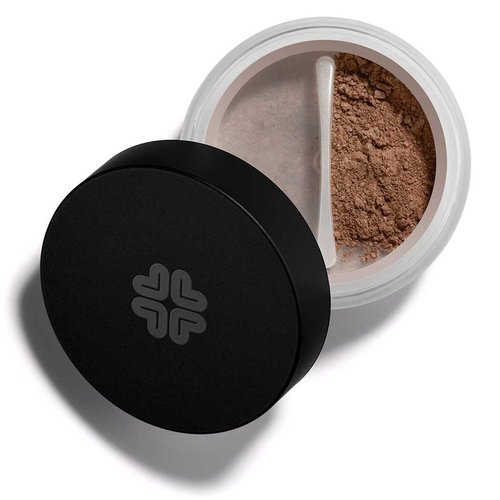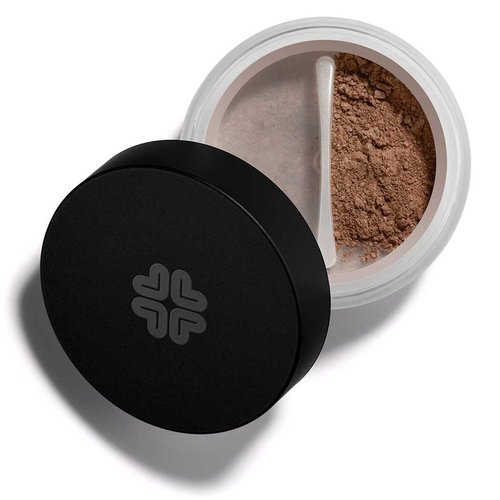 Highly pigmented mineral matte eyeshadow for a long lasting and durable finish.
Read more
Paid before 23.30 (Mon-Fri) = Shipped Same Day *.
Mineral Eye Shadow - Matte
Paid before 23.30 on working days, delivered tomorrow
Highly pigmented mineral matte eyeshadow for a long lasting and durable finish. Read more
Available in the following variants:
Description
Lily Lolo Mineral Eye Shadow
Highly pigmented Mineral Eye Shadow for a long lasting and durable finish. Create sheer or intense washes of colour, with shades which work both wet and dry. A vast shade range available in pure loose powder, which are very gentle on the eyelids.
Lockable sifter means no spills or mess
Natural and gentle formula
Strong and vibrant mineral pigments
Silky and creamy consistency
Vegan friendly except for Golden Lilac & Black Sand
Non-comedogenic
Do you want to see swatches of the shades? Then watch this video.
Lily Lolo Mineral Eye Shadow is available in 27 shades:
Angelic - Sparkle, white
Black Sand - Matte, Darkest brown
Bronze Sparkle - Shimmer, Deep rich bronze
Choc Fudge Cake - Sparkle, Deep rich brown 
Cream Soda - Matte, Cream beige
Cosmopolitan - Matte, Dark olive brown
Deep Purple - Shimmer, Deep purple
Golden Lilac - Shimmer Lilac, gold highlight
Green Opal - Shimmer, Pale green
Gunmetal - Shimmer, Grey
Khaki Sparkle - Shimmer, Deep khaki, gold highlight
Miami Taupe - Shimmer, Smoky Taupe
Moonlight - Shimmer, Chocolate brown
Mudpie - Matte, Rich brown
Mystery - Demi matte, Grey-green
Orchid - Shimmer, Soft white
Parma Violet - Matte, Lilac
Pink Fizz - Shimmer, Pale pink
Pixie Sparkle - Sparkle, Aqua green
Sand Dune - Demi matte, Nude beige
Sidewalk - Matte, Grey
Smoky Brown - Shimmer, Smoky brown
Soft Brown - Matte, Light brown
Soul Sister - Demi Matte, Brown, gold highlight
Sticky Toffee - Shimmer, Light brown, gold highlight
Vanilla Shimmer - Shimmer, Pink beige
Witchypoo - Matte, Black
Use
Remember not to overload your brush, minerals go a long way. For added intensity use a wet eye shadow brush for application; darker shades are perfect to use with a wet Eye Definer Brush for a liquid eye line.

1. Sprinkle a little eye shadow into the lid of your jar; using your eye shadow brush swirl into the minerals to pick up product

2. Sweep across the eyelid, blending as you go

3. If using more than one shade, apply the darker shade to the socket line.
BLUE EYES - choose from eyeshadow shades of taupe, grey, violet, purple, and silver. Brown eyeshadows with rose colours work particularly well. 

BROWN EYES - most eyeshadow colours will suit you. Blue and green shades work particularly well on brown eyes. 

GREEN EYES - from light beiges to deep chocolate browns. Purples and pinks also complement with green eyes. Very light greens can look very striking. 

HAZEL EYES - choose brighter colours that are a contrast for your eyes, pinks and purples work really well as do brighter blue colours.
Lily Lolo products do not contain:
Paraben, Synthetic chemicals, chemical preservatives, artificial fragrances, artificial colors, aggressive cleaning agents or other unhealthy toxins.
Characteristics:
- Based on natural ingredients
- Certified organic extracts and oils
- Gluten-free
- Free from mineral oils, silicones, parabens, sulfates, and artificial colors
- Without SLS
- Allergen-free perfumed
- Cruelty free
- Vegan, except for Golden Lilac & Black Sand
- 4g
Ingredients (INCI):
Mica, Silica, Tin Oxide [May Contain CI 77007 (Ultramarines), CI 77510 (Ferric Ferrocyanide), CI 77288 (Chromium Oxide), CI 77491 (Iron Oxide), CI 77492 (Iron Oxide), CI 77499 (Iron Oxide), CI 77891 (Titanium Dioxide), CI 75470 (Carmine)]. See additional details for vegan friendly shades
Important Info
| | |
| --- | --- |
| Smell/Color/Texture | Natural products may vary in scent, color and texture from batch to batch |
| Sealing | This product (possibly) comes without a seal. Sustainability is a priority for many brands and for that reason they do not want to add unnecessary plastic to their packaging. |
| Colour | The actual color of the product may differ from the photo accompanying the item. |
| Shelf Life | Products will have a minimum shelf life of 3 months, unless stated otherwise with the product |
| Ingredients | The ingredients list may change from time to time. Please refer to the ingredients list on the packaging for the most current ingredients list. |
| Note: | Use of products is at your own risk. Opened and/or used products cannot be returned. |
| Images | The images shown have a purely indicative purpose and may be subject to changes by the manufacturers. |
4,7
stars based on
3
reviews