Add your review
Insulated Bottle Classic 592ml (w/Loop Cap)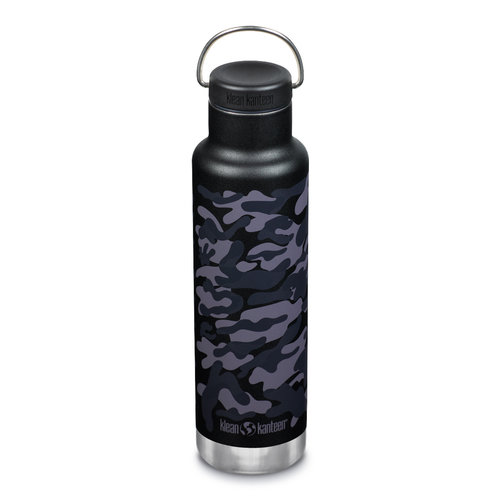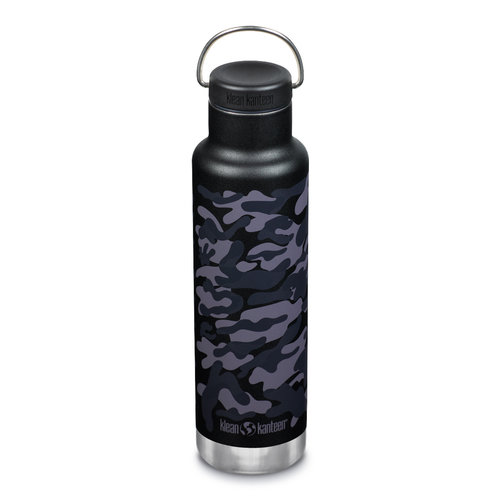 Handy portable and reusable thermos of stainless steel!
Read more
Paid before 23.30 (Mon-Fri) = Shipped Same Day *.
Insulated Bottle Classic 592ml (w/Loop Cap)
Paid before 23.30 on working days, delivered tomorrow
Handy portable and reusable thermos of stainless steel! Read more
Paid before 23.30 (Mon-Fri) = Shipped Same Day *.
Description
Klean Kanteen Insulated Bottle Classic 355ml (w/Loop Cap)
The Insulated Classic 12oz (355ml) bottle is based on our classic stainless steel water bottle, combined with Climate Lock double-wall vacuum insulation, keeping drinks hot for 24 hours and iced for 63 hours! Chip-resistant Klean Coat powder coat finish is durable and safe for people and planet. Great bottles come in small packages, now with a narrow profile. Perfect for on-the-go hydration in your backpack, purse or cup holder.
Handy portable stainless steel thermos of 355ml. The bottle has a wide 44mm opening which makes it easy to pour and where ice cubes can pass through. Ideal for on the go. The cap is interchangeable for any other cap within the Klean Kanteen series, such as a drinking spout or sports cap.
The bottle is naturally BPA-free and does not retain any odor or flavors. In addition, the drinking bottle can take a beating. The bottle must be cleaned by hand. The round shapes make it easy to do. The bottle is sturdy to see and is suitable for, water, beer and shakes. Carbon dioxide remains in the bottle and it is completely leak-free.
From 2018, all colored Klean Kanteen drinking bottles carry a GreenScreen certificate for the used Klean Coat, an ecological powder coating, 100% safe for both consumers and producers, never releasing harmful toxic substances when used.
Specifications
Content 592ml
Weight: 345,7g
Dimensions: 282,2 mm x 72,9 mm
Diameter opening: 44mm
Does not retain taste or smell
Slim design, fits most cup holders
Rounded corners for easy cleaning and no hiding places for germs and bacteria
Climate Lock: double wall construction keeps the contents warm for 24h / cold for 63h 
Loop Cap with carrying loop: 100% leak proof -
18/8 Stainless Steel
Does not absorb flavours, odors or colors
Wide opening, ideal for ice cream etc.
BPA-free
Dishwasher Safe
Compatible with Sport Cap, Sippy Cap, Steel loop Cap, Bamboo Cap
By making more use of reusable drinking bottles made of stainless steel, for example, we can greatly reduce the amount of plastic in the world. In addition, many of these reusable drinking bottles contain considerably less to no toxic substances, which means that you also contribute to your own good health.
100% 18/8 Stainless Steel
18/8 means 18% chromium and 8% nickel. This is the perfect combination of the fabrics so that they adhere well and do not leave any fabrics behind. The electrolytically polished interior ensures that you do not get any aftertaste and that you can easily clean the bottle. Stainless steel is safe, durable, and leaves no particles behind. This way you will not experience any side-effects and the bottle will be completely BPA Free.
BPA Free
All Klean Kanteen products are BPA free. BPA is an abbreviation for Bisphenol A. This is used in many plastic bottles and packaging. Research has shown that packaging with BPA can leave particles in food or drinks. This has a negative impact on health.
Important Info
| | |
| --- | --- |
| Smell/Color/Texture | Natural products may vary in scent, color and texture from batch to batch |
| Sealing | This product (possibly) comes without a seal. Sustainability is a priority for many brands and for that reason they do not want to add unnecessary plastic to their packaging. |
| Colour | The actual color of the product may differ from the photo accompanying the item. |
| Shelf Life | Products will have a minimum shelf life of 3 months, unless stated otherwise with the product |
| Ingredients | The ingredients list may change from time to time. Please refer to the ingredients list on the packaging for the most current ingredients list. |
| Note: | Use of products is at your own risk. Opened and/or used products cannot be returned. |
| Images | The images shown have a purely indicative purpose and may be subject to changes by the manufacturers. |
4
stars based on
1
review