Add your review
Insulated Bottle TK Wide 1900ml (w/Loop Cap)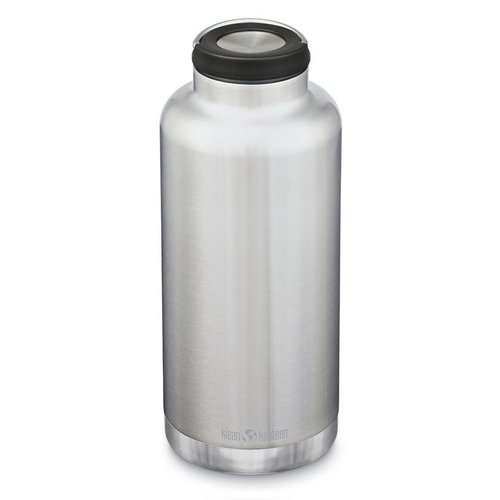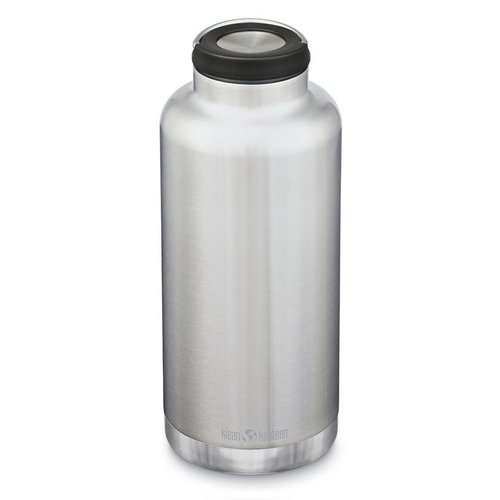 Ordered before 23;30:00, delivered tomorrow.
Insulated Bottle TK Wide 1900ml (w/Loop Cap)
Ordered before 23.30 on working days, delivered tomorrow
Extra large 1900ml thermos flask. Read more
Ordered before 23:30, delivered tomorrow.
Description
Klean Kanteen Insulated Bottle TK Wide 1900ml (w/Loop Cap)
Our new vacuum insulated TKWide line features TK ClosureTM internal thread design and award-winning Climate LockTM double-wall vacuum insulation for leading edge thermal performance. TKWides are made for life with a chip-resistant Klean CoatTM finish, and four compatible low profile caps, four with easy-carry swivel loops.
Our vacuum insulated 64 ounce TKWide bottle was designed with versatility and portability in mind, to create the best wide-mouth water bottle for sports, camping and backpacking, or water transport and storage. The 64 oz TKWide features our TK Closure™ internal thread design with rounded lip for easy pouring and cleaning. Comes with the Insulated Wide Loop Cap which creates a full stainless steel interior, increases thermal performance, and has an easy-carry swivel loop. Easily transition between other interchangeable caps like our Chug Cap for quick hydration.
The bottle is naturally BPA-free and does not retain any odor or flavors. In addition, the drinking bottle can take a beating. The bottle must be cleaned by hand. The round shapes make it easy to do. The bottle is sturdy to see and is suitable for, water, beer and shakes. Carbon dioxide remains in the bottle and it is completely leak-free.
From 2018, all colored Klean Kanteen drinking bottles carry a GreenScreen certificate for the used Klean Coat, an ecological powder coating, 100% safe for both consumers and producers, never releasing harmful toxic substances when used.
Specifications
Content 592ml
Weight: 345,7g
Dimensions: 282,2 mm x 72,9 mm
Diameter opening: 44mm
Does not retain taste or smell
Slim design, fits most cup holders
Rounded corners for easy cleaning and no hiding places for germs and bacteria
Climate Lock: double wall construction keeps the contents warm for 24h / cold for 63h 
Loop Cap with carrying loop: 100% leak proof -
18/8 Stainless Steel
Does not absorb flavours, odors or colors
Wide opening, ideal for ice cream etc.
BPA-free
Dishwasher Safe
Compatible with Sport Cap, Sippy Cap, Steel loop Cap, Bamboo Cap
By making more use of reusable drinking bottles made of stainless steel, for example, we can greatly reduce the amount of plastic in the world. In addition, many of these reusable drinking bottles contain considerably less to no toxic substances, which means that you also contribute to your own good health.
100% 18/8 Stainless Steel
18/8 means 18% chromium and 8% nickel. This is the perfect combination of the fabrics so that they adhere well and do not leave any fabrics behind. The electrolytically polished interior ensures that you do not get any aftertaste and that you can easily clean the bottle. Stainless steel is safe, durable, and leaves no particles behind. This way you will not experience any side-effects and the bottle will be completely BPA Free.
BPA Free
All Klean Kanteen products are BPA free. BPA is an abbreviation for Bisphenol A. This is used in many plastic bottles and packaging. Research has shown that packaging with BPA can leave particles in food or drinks. This has a negative impact on health.
0
stars based on
0
reviews
No reviews found...