Add your review
Scented Candle- Soywax Night - Beautiful Life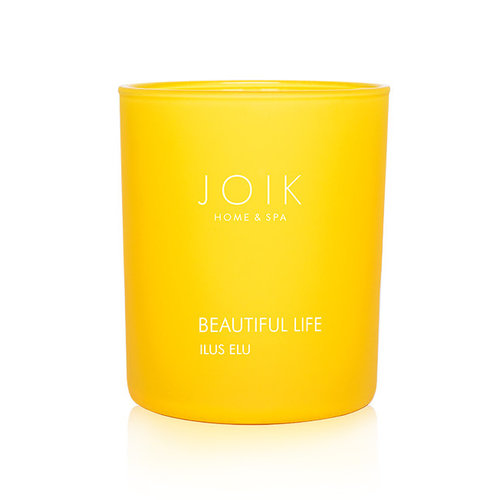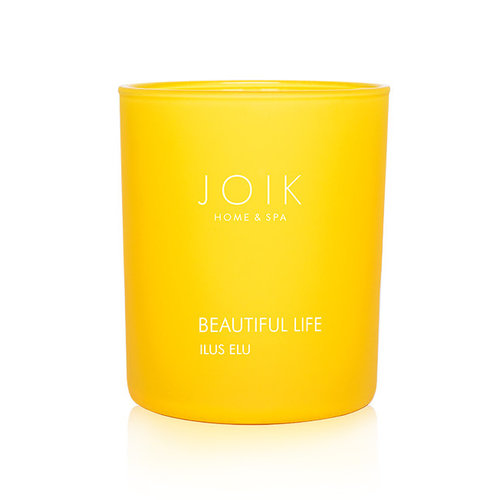 Fragrant, rich and amazingly true lilac aroma smells like a walk in a early summer garden.
Read more
Ordered before 23;30:00, delivered tomorrow.
Scented Candle- Soywax Night - Beautiful Life
Ordered before 23.30 on working days, delivered tomorrow
Fragrant, rich and amazingly true lilac aroma smells like a walk in a early summer garden. Read more
Ordered before 23:30, delivered tomorrow.
Description
Joik Scented Candle 100% Natural
A natural wax candle with a captivating and addictive feminine scent that combines bright floral notes with fruits and subtle spices.
This candle is made from rapeseed wax. Benefits of rapeseed wax:
• We use European rapeseed wax which ensures smaller ecological footprint thanks to shorter transport route.
• Rapeseed does not cause monoculture and doesn't harm environment. In fact, it's used for crop rotation and is normally sown before cereals.
• Our rapeseed wax is GMO-free. Growing genetically modified organisms is banned in Europe.
• Rapeseed wax is biodegradable and burns longer and cleaner than paraffin.
• Rapeseed wax is vegan friendly
Characteristics:
- Burning hours: approximately 30 hours
- Weight: 145g
Ingredients:
Rapeseed wax, quality cosmetic grade fragrance oils, cotton wick

Candle tips:
Joik has extensively tested all its products to guarantee the highest quality. Experience has taught us the best way to make candles burn. Below are a few tips to keep your candles burning as long as possible and clean.
- Trim the wick to about 0.5 centimeters before use.
- If you are going to burn the candle for the first time: Burn the candle long enough until the top has melted completely for optimum burning hours
- Do not burn the candle for more than 3-4 consecutive hours.
- Use the candles in a well-ventilated area, but not in an air stream or on a draft.
- Keep the wax of the candle clean from pieces of wick, match and dirt at all times.
- Extinguish any candle that smokes or repeatedly flickers or if the flame gets too high. Allow the candle to cool, trim the wick, check that it is not drafting in the room and light the candle again.
- If the wax does not melt well on one side, try bending or moving the wick slightly.
- Do not allow the flame to come too close to the holder of the candle.
- Never move a burning candle or a candle whose wax is still liquid.
- Never leave a candle unattended.
Let your house smell wonderful with a Natural Scented Candle!
0
stars based on
0
reviews
No reviews found...