Add your review
Autumn Harvest Food Huggers - 5 pieces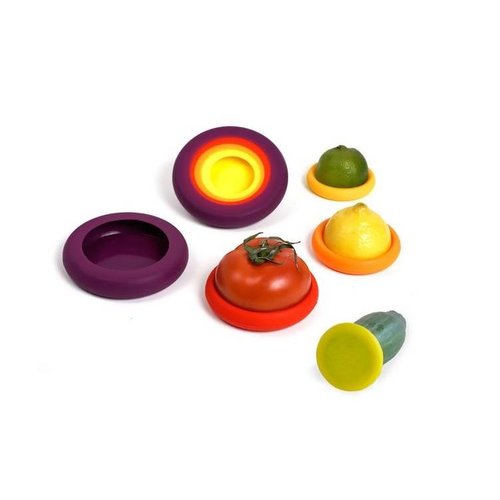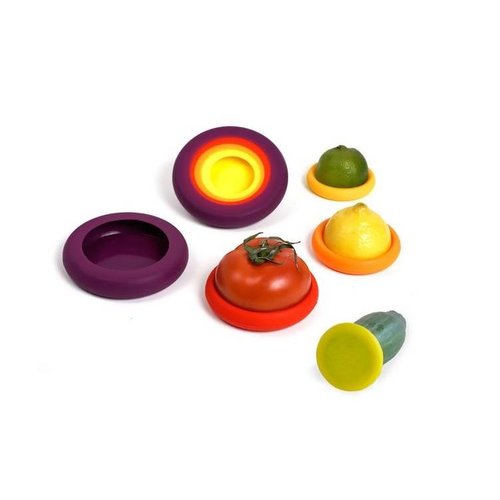 Food Huggers
Article code
Hugger5-Autumn Harvest
Foodhuggers are the ideal solution for your vegetable scraps. This set contains 5 huggers in different formats
Read more
Paid before 23.30 (Mon-Fri) = Shipped Same Day *.
Autumn Harvest Food Huggers - 5 pieces
Paid before 11:30 PM (Mon-Fri) = Shipped Same Working Day*
Foodhuggers are the ideal solution for your vegetable scraps. This set contains 5 huggers in different formats Read more
Paid before 23.30 (Mon-Fri) = Shipped Same Day *.
Description
Foodhuggers 5 pieces
Foodhuggers are the solution for vegetable and fruit scraps. Instead of trays in the refrigerator or a piece of badly sticky foil, you can place the food huggers on the open side of the piece of fruit or vegetables, so that they retain their quality. They are made of flexible rubber that stays in place and can be used for different sizes. There are also huggers of different sizes, so that you can protect every piece of fruit or vegetable.
Food huggers can also be used in combination with glasses, bottles or containers. This way you can close them easily and completely, and the things that are in them stay good for a long time. Because of the flexible shape and size they fit on almost any pot or cup, so you no longer have to think about how to store something when you are busy in the kitchen.
The flexible system ensures that you can easily store all your food, so you don't have to throw it away. Because the food huggers do not cover the whole vegetable, you can quickly see what is in your fridge, and you do not forget to eat that one piece of vegetable that is in a container somewhere to probably be forgotten forever.
Foodhuggers are made of silicone, and are therefore BPA free. They can be used in the microwave and freezer, and can be used in the dishwasher after use.
Sizes in this set (diameter):
55 mm
65 mm
80 mm
95 mm
110 mm
100% BPA & Phthalate Free
100% Food Safe Silicone
Dishwasher, Freezer and Microwave Safe
Important Info
| | |
| --- | --- |
| Smell/Color/Texture | Natural products may vary in scent, color and texture from batch to batch |
| Sealing | This product (possibly) comes without a seal. Sustainability is a priority for many brands and for that reason they do not want to add unnecessary plastic to their packaging. |
| Colour | The actual color of the product may differ from the photo accompanying the item. |
| Shelf Life | Products will have a minimum shelf life of 3 months, unless stated otherwise with the product |
| Ingredients | The ingredients list may change from time to time. Please refer to the ingredients list on the packaging for the most current ingredients list. |
| Note: | Use of products is at your own risk. Opened and/or used products cannot be returned. |
| Images | The images shown have a purely indicative purpose and may be subject to changes by the manufacturers. |
0
stars based on
0
reviews
No reviews found...