Add your review
Bamboo Full Brief Period Underwear Light/Normal - Black
Paid before 23.30 (Mon-Fri) = Shipped Same Day *.
Bamboo Full Brief Period Underwear Light/Normal - Black
Paid before 23.30 (Mon - Fri) = Shipped Same Day
Period underwear made of bamboo. Read more
Description
Boody Bamboo Full Brief Period Underwear Light/Normal - Black
We simply want to bring the best underwear to the market. Made from our unique comfortable and soft organically grown bamboo. With designs that offer comfort. For every day, so also for when you have your period. We can make this happen thanks to our underwear experience, our understanding of fit and our focus on fabrics that are better for you and for the planet. Each panty is made with innovative technology for the ultimate protection. This fits and feels like normal underwear, but can accommodate periods and light urine leakage. Safe, reliable and dry.
Soft and wide - flat-ribbed waistband - High neck - Full coverage - Seamless side.
Approved brands: ECO-CERT, PETA approved and OEKO-TEX ® Standard 100 textile - The distinctive waterproof layer is made of 86% Modal, 7% Seaweed fiber and 7% Elastane.
The Modal (derived from beach wood) and the Seaweed fiber are manufactured using a closed Lyocell process. Lyocell has many of the same qualities as bamboo. The advantages of these fibers include that they are carbon neutral and environmentally friendly, feel soft and light on the skin and prevent odors.
PLEASE NOTE:For hygiene reasons, underwear cannot be exchanged or returned. So measure your measurements carefully and determine the correct size based on the size chart.
Frequently Asked Questions
• How does it feel to wear Boody menstrual underwear? Just like our regular underwear! The absorbent built-in gusset is designed to provide a sense of security and comfort. But it looks like our signature soft and comfortable bamboo underwear.
• How do I wash the underwear? Wash the menstrual underwear after purchase, and before first use, in a washing bag on a cold program (up to max. 30˚C). Do not use fabric softener and dry the underwear on the clothesline. Washing instructions after each use: Rinse the menstrual underwear in cold water as soon as possible after taking it off, until the water runs clear. Then wash in a laundry bag on a cold program (up to max. 30˚C), without fabric softener. Dry on the clothesline only.
• How much underwear do I need? In general, you'll need one or two a day (and one a night if you want to sleep in them too). You may like to change your underwear more often. Or that it is necessary because of the intensity of the cycle. So keep that in mind.
• Do Boody menstrual underwear work well against perspiration? Yes! All our products are great against perspiration. This is one of the many benefits of bamboo and why we use it. Organically grown bamboo is antibacterial, odor resistant and moisture wicking. This means that you will always feel dry and fresh.
• Do Boody menstrual underwear protect against odors? Bamboo fabric is naturally odor resistant due to its ability to fight bad bacteria. The technology in the crotch layer of our menstrual and leak-proof underwear locks in moisture, helps fight odors and prevents leaks.
• Can I wear Boody menstrual underwear without additional protection? Depending on your flow, Boody menstrual and leak-proof underwear can be a complete replacement for disposable products.
The benefits of bamboo clothing
There are many benefits of bamboo clothing. It is eco-friendly, silky and comfortable, resilient, hypoallergenic and it protects you from the sun. In particular, it affects three major pillars: sustainability, health and comfort. The advantages at a glance:
Antibacterial and antifungal for the intimate areas
Hypoallergenic for sensitive skin
Breathes and wicks moisture, leaving you feeling fresh anytime, anywhere
It protects the skin up to UPF 50+
Silky soft fabric with a pleasant fit
Thermo-regulating; it keeps you cool in summer and warm in winter
Anti-static fabric in cold temperatures
The fit is smooth and close to the skin
Organically grown bamboo with no pesticides, insecticides and no fertilizers.
Bamboo only needs rainwater to grow and all the water is recycled.
Improving air quality. Bamboo plantations produce large amounts of oxygen and absorb more carbon dioxide and greenhouse gases.
Bamboo grows quickly. It can grow up to 90cm per day!

Characteristics:
Material: Shell: 79% viscose made from organically grown bamboo, 15% nylon and 6% elastane. Inner layers: 100% cotton / 100% viscose made from organically grown bamboo / 86% modal, 7% seaweed fiber, 7% elastane
Washing instructions: Warm machine wash with similar colours. Only non-chlorine bleach.
Do not iron. Do not steam.
Line dry in the shade or tumble dry on low heat.
Oeko-Tex ® Standard 100 textile quality mark
Ecocert certified

The production process
1. The bamboo is grown organically without fertilizers or pesticides and without irrigation, only rainwater comes in handy.
2. Harvesting the Bamboo
First, the green shoots are cut into chunks of raw bamboo.
3. Closed Loop System
The bamboo is then soaked in an emollient by means of a softener. a closed loop system — all liquid is recycled and solvents and o and removed to ensure the process is as environmentally friendly as the bamboo.
4. Drying out the bamboo
The dehydration process helps us to extract the bamboo pulp from the bamboo which is then dried into flat plates.
5. Grinding the bamboo skins
When the bamboo skins are completely dry, they are ground into a soft and hairy material.
6. Bamboo Fabric Comes Up:
The soft material is pressed and twisted into viscose yarn that we use to knit our garments. The garments are knitted in tubes, resulting in little waste of fabric compared to traditional cutting and sewing production, which wastes up to 20% more fabric
7. The Boody End result!
And so a silky soft fabric is created, processed as underwear. It feels natural, soft and quality. Finally, the packaging is made from recycled paper and printed with vegetable inks.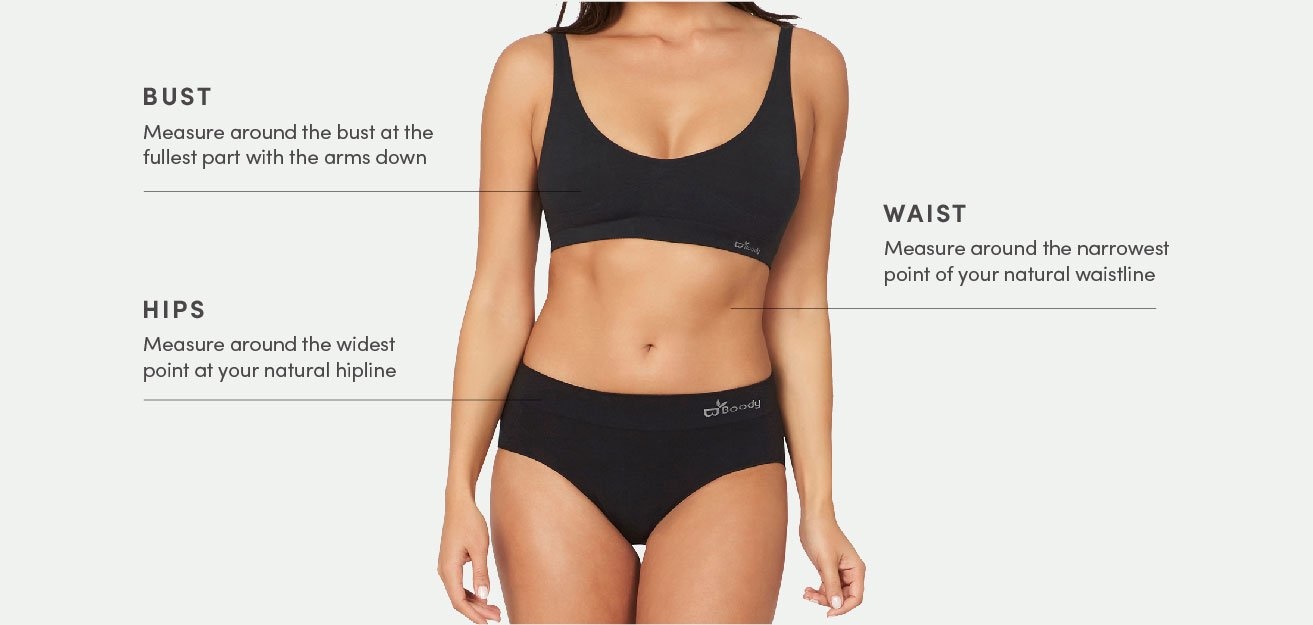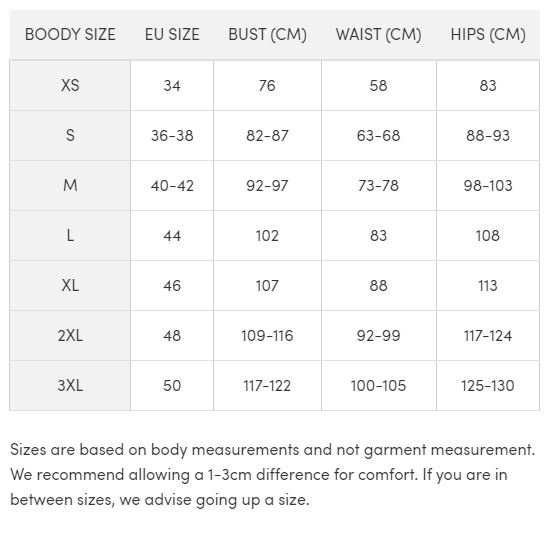 Boody information
In light of recent media coverage of the bamboo textile industry, we would like to provide more information about our production process with the expectation of reassuring all BOODY interested parties.
BOODY's philosophy is unique and we are very proud of that. First of all, Boody is not ''Fast Fashion''. Boody has a fixed collection and therefore does not have seasonal changes in the range. To avoid waste, we only produce ''made to order''. We also spend a huge amount of time on every detail of the production process to ensure it is as environmentally friendly as possible.
We are proud that the raw bamboo we use to make Boody's bamboo viscose yarn is certified as organically grown by Ecocert.
Our fabric is man-made. Boody bamboo yarn is labelled as "viscose" or "rayon", made by soaking organically grown bamboo with a mixture of sodium hydroxide and carbon disulphide.
Although solvents are used to break down the fibre, our bamboo is processed in a closed-loop system. This means that all water and chemicals involved in the process are recycled and removed (not released into the environment or exposed to workers) before being spun into yarn. Our factory has a valid certificate according to ISO140001 - this is the international standard that specifies the requirements for an effective environmental management system (EMS).
After this process, no residual chemicals remain in the fabric. Our yarn is OEKO-TEX 100 certified and carries the "Confidence in Textiles" certification, which verifies that the finished fibre has been tested for residual chemicals or toxins that may be harmful to your health. If you follow this link, you can read more about OEKO-TEX 100.
Our products are made in China, Vietnam or India. We also have our Boody code of conduct for suppliers that is visible to all. This is signed by all our suppliers and guarantees that they adhere to it and adjust their processes accordingly.
Boody Code of Conduct 
The closed-loop process itself is carried out in a safe manner - all employees involved in this stage of production receive proper training. We inspect our production partners annually and we are satisfied with their treatment of workers, state-of-the-art production lines and their alignment of their overall business model with ours.
If you are looking for information on the sustainability aspect of Bamboo, we have engaged an external research company Green Story to conduct a detailed analysis of our products' lifecycle impact. Check it out in the attached report.
We are the first underwear brand in Australia and New Zealand to wear the B Corp badge. We achieved an initial score of 101.6. The average B Corp score is 90 and 51 for first-time applicants. B Corp is a holistic certification that ensures our social and environmental performance, accountability and transparency in every aspect of our business meet the highest standards. Read more about B Corp here.
A key reason why we love making products based on bamboo is that it is beneficial for your skin. Our ethos is to be as ethical and environmentally friendly as possible, both for you and for our planet. We are always striving for innovation and we are proud to have launched our LYOLYTE Bamboo Lyocell line in 2021. If you want to know more about the Lyocell process and how it differs from Bamboo Viscose, check it out here.
As Boody grows and expands, we want our customers to feel confident and comfortable in their connection with us.
Important Info
| | |
| --- | --- |
| Smell/Color/Texture | Natural products may vary in scent, color and texture from batch to batch |
| Sealing | This product (possibly) comes without a seal. Sustainability is a priority for many brands and for that reason they do not want to add unnecessary plastic to their packaging. |
| Colour | The actual color of the product may differ from the photo accompanying the item. |
| Shelf Life | Products will have a minimum shelf life of 3 months, unless stated otherwise with the product |
| Ingredients | The ingredients list may change from time to time. Please refer to the ingredients list on the packaging for the most current ingredients list. |
| Note: | Use of products is at your own risk. Opened and/or used products cannot be returned. |
| Images | The images shown have a purely indicative purpose and may be subject to changes by the manufacturers. |
4
stars based on
2
reviews