Add your review
Deodorant Powder (120g) - Frankincense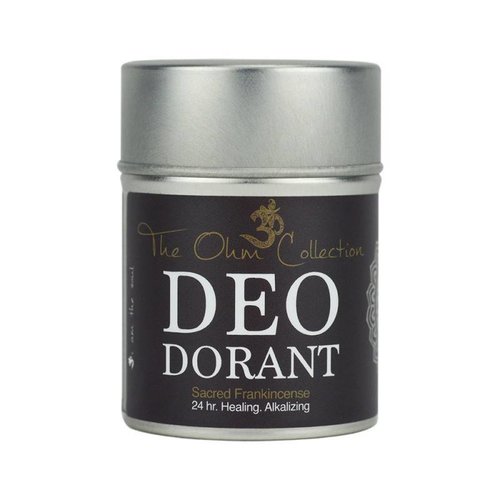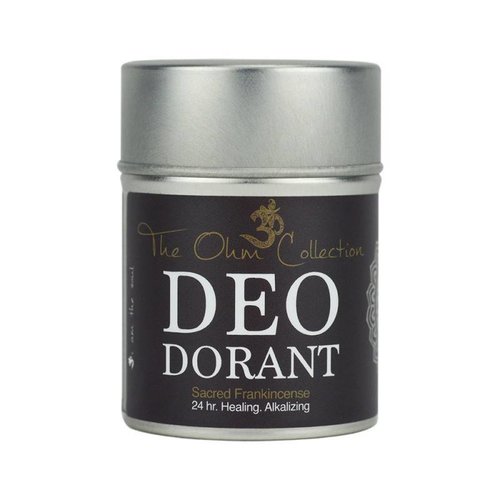 The Ohm Collection
Article code
Poeder123-Frank Incense
This natural deodorant powder without aluminium is 100% natural and effective against sweat and unpleasant odors.
Read more
Paid before 23.30 (Mon-Fri) = Shipped Same Day *.
Deodorant Powder (120g) - Frankincense
Paid before 23.30 on working days, delivered tomorrow
This natural deodorant powder without aluminium is 100% natural and effective against sweat and unpleasant odors. Read more
Available in the following variants:
Description
100% Natural Deodorant Powder 120g
Natural deodorant powder without aluminum!
This natural deodorant powder without aluminum is 100% natural and works effectively against sweat and nasty odors. The natural deodorant works up to 24 hours and is suitable for men and women.
The deodorant powder without aluminum contains no nasty chemicals and is safe for the lymph nodes.
The Ohm Deodorant from the Ohm Collection is a safe, sensual deodorant that lasts longer, smells better and stays drier safely, more than anything on the market. It's so effective due to our wild crafted, cold pressed Ohm Blend®. The Ohm Blend® keeps smells and damaging clothes stains away and alkalizes, but mostly we made it to be the most safe & effective deodorant.
Frankincense has a deep rich resinous smell.
The powder is economical to use. You can do about 6-9 months with the deodorant.
Use
Apply a small amount of deodorant powder to your fingertips and apply to places that you want to keep dry and smell nice. It is especially useful to do this immediately after showering when your skin is still a little moist. We do not recommend using it immediately after shaving.
Characteristics:
- 100% natural
- For all skin types
- Powder
- Free from mineral oils, silicones, parabens, EDTA, BHT-BHA and artificial colors
- Aluminum free
- Vegan
- No animal testing
- 120g
Ingredients (INCI):
Sodium Bicarbonate (Food Grade, Aluminium-Free), Fractionated Coconut Oil, Sacred Frankincense Oil (Wild Grown), Calendula Powder (Certified Organic), Maca Powder (Certified Organic), Amethyst Powder (Charged – Non Nano), Himalayan Cedarwood Oil (Certified Organic), Australian Sandalwood Oil (Wild Grown), Tonka Bean extract, Tea Tree Oil (Certified Organic).

* wildcrafted: these plants have been grown wild in nature without human intervention and harvested with respect for mother nature. 
** organic certified: these plants have been cultivated by natural means on unpolluted land without the use of chemical fertilizers, pesticides or herbicides. Nor have they  been fumigated, irradiated, or genetically altered.
Important Info
| | |
| --- | --- |
| Smell/Color/Texture | Natural products may vary in scent, color and texture from batch to batch |
| Sealing | This product (possibly) comes without a seal. Sustainability is a priority for many brands and for that reason they do not want to add unnecessary plastic to their packaging. |
| Colour | The actual color of the product may differ from the photo accompanying the item. |
| Shelf Life | Products will have a minimum shelf life of 3 months, unless stated otherwise with the product |
| Ingredients | The ingredients list may change from time to time. Please refer to the ingredients list on the packaging for the most current ingredients list. |
| Note: | Use of products is at your own risk. Opened and/or used products cannot be returned. |
| Images | The images shown have a purely indicative purpose and may be subject to changes by the manufacturers. |
0
stars based on
0
reviews
No reviews found...