Add your review
Scouring Pad Coconut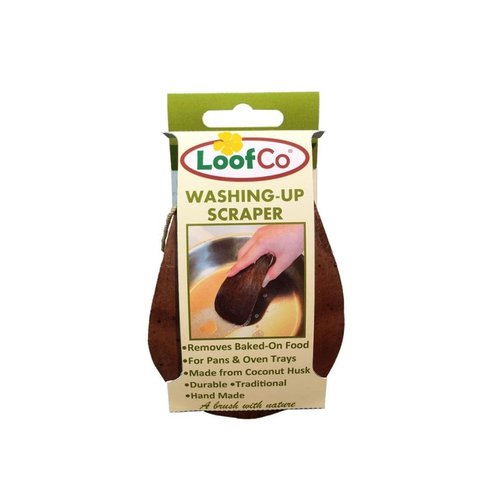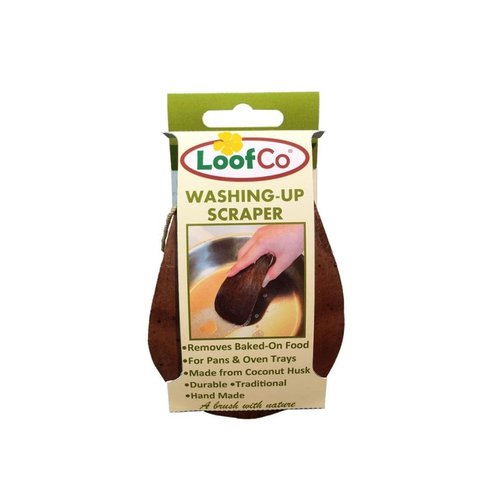 Clean your pans easily with this handy coconut husk scraper. Effective and super natural
Read more
Paid before 23.30 (Mon-Fri) = Shipped Same Day *.
Scouring Pad Coconut
Clean your pans easily with this handy coconut husk scraper. Effective and super natural
Deliverytime
Paid before 23.30 on working days, delivered tomorrow
Clean your pans easily with this handy coconut husk scraper. Effective and super natural Read more
Available in the following variants:
Description
Sanding path Coconut Loofco
This handy scraper is a good, sustainable alternative to scourers. No to microplastics, yes to the coconut! The naturally hard coconut shell, with a somewhat rough structure, helps remove stubborn dirt. The scraper is super sturdy and therefore lasts a long time, but if it is still at the end of its life, you can simply put it on the compost. So super sustainable.
For the best results:
Soak stubborn dirt first in water, then use the scraper
The scraper has a knife-like end with a rough surface for the effective removal of dirt
If it starts to fray, cut the end of the scraper to last for months
Use the cord to let the scraper dry while hanging
About Loofah
LoofCo products are inspired by cleaning methods that have been tried and tested for generations. With the help of this knowledge, the products are expertly designed and made in Sri Lanka and Egypt. We ensure that local farmers and production workers have a nice workplace and are treated fairly with wages and benefits, such as medical insurance, a higher hourly wage than the normal rates. There are no children employed. LoofCo products are vegan. Some coconut producers use monkeys to help with their harvest. LoofCo coconuts are not harvested this way and we are registered with the Vegan Society.
Loofah plant is a vigorously growing plant from the cucumber family that is rich in sustainable fibers and yet soft and flexible. When the fruit is ripe, the inside of the loofah fruit develops a network of fibers that are perfect for cleaning and exfoliating when they are dried. Our loofahs are harvested, peeled, seeds removed and then dried, cut into lengths and processed by hand in Egypt. This method of processing is a natural tradition that has been passed on through many generations.
Coconut Fiber is the naturally bacterial-resistant, fibrous material that is found between the hard, internal shell and the outer brown coconut bark. LoofCo uses coconut fibers that are a by-product of coconut feed and oil production and that would otherwise be incinerated. We twist coconut fiber around a 100% recyclable, galvanized stainless steel core and add a metal hanging loop for easy use and draining. Coconut fiber stays stiff when wet, holds liquids well and gives the coconut bark extra scrubbing power.
Important Info
| | |
| --- | --- |
| Smell/Color/Texture | Natural products may vary in scent, color and texture from batch to batch |
| Sealing | This product (possibly) comes without a seal. Sustainability is a priority for many brands and for that reason they do not want to add unnecessary plastic to their packaging. |
| Colour | The actual color of the product may differ from the photo accompanying the item. |
| Shelf Life | Products will have a minimum shelf life of 3 months, unless stated otherwise with the product |
| Ingredients | The ingredients list may change from time to time. Please refer to the ingredients list on the packaging for the most current ingredients list. |
| Note: | Use of products is at your own risk. Opened and/or used products cannot be returned. |
| Images | The images shown have a purely indicative purpose and may be subject to changes by the manufacturers. |
4
stars based on
1
review