Add your review
Legendary Amazon Oil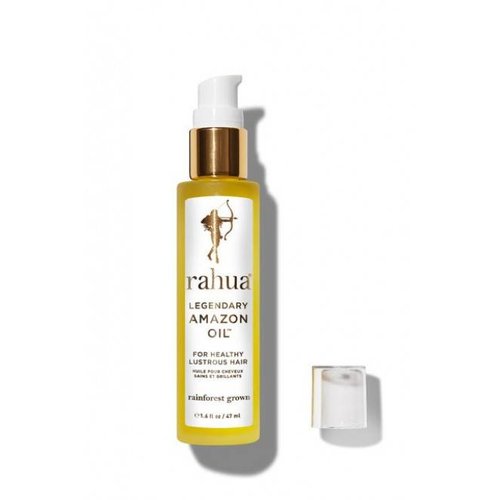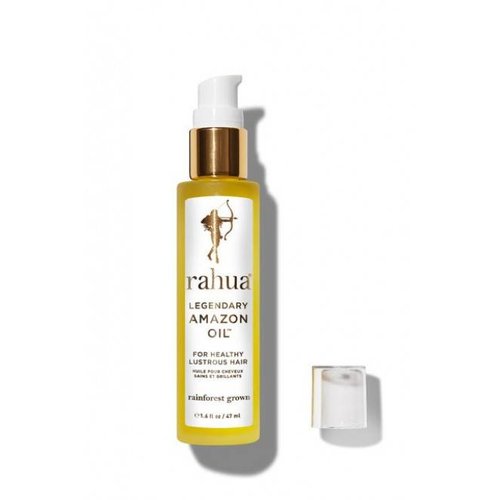 Legendary Amazon Oil tames and prevents frizz and enhances color and shine.
Read more
Paid before 23.30 (Mon-Fri) = Shipped Same Day *.
Legendary Amazon Oil
Legendary Amazon Oil tames and prevents frizz and enhances color and shine.
Deliverytime
Paid before 11:30 PM (Mon-Fri) = Shipped Same Working Day*
Legendary Amazon Oil tames and prevents frizz and enhances color and shine. Read more
Paid before 23.30 (Mon-Fri) = Shipped Same Day *.
Description
Rahua Legendary Amazon Oil
Rahua hair oil conquers fluffy hair!
This organic and 100% natural hair oil with exclusive Rahua® mix uses airy plant and flower oils and no silicone for a beautifully smooth, glossy finish without lint.
The vegetable, vegan hair oil absorbs quickly. Legendary Amazon Oil restrains and prevents fluffy hair and enhances color and shine. Hair is now healthy, easy to style and full of life with a new youthful, remarkably beautiful appearance.
Rahua, Sacha Inchi and Morete oils, harvested in the Amazon, penetrate deep into every hair strand to heal and strengthen. A powerful way to control flyaways, restore split ends and promote shine, this formula is fast-absorbing and remarkably revitalizing. Specially formulated for daily use.
The use of symbiotic oils such as Rahua, Morete and Sacha Inchi, makes this special fast-absorbing hair oil a solution for every hair problem. The highly effective organic, vegan and gluten-free formula treats hair deeply by nourishing, strengthening and smoothing the roots with an excellent Gardenia scent. The Gardenia oil is extracted through a labor-intensive manual process known as enfleurage, a rare, historical method for obtaining aromatic essential oils from delicate flowers. With just a few drops applied to clean, towel-dried hair, the hair oil makes short work of dry, frizzy or uncontrollable hair.
Today's exclusive Rahua oil is extracted in the same way as it has been for centuries through an ancestral, ceremonial, hand-harvested process by indigenous women of the Quechua-Shuar tribes that include guidelines such as fasting, no salt, and specific humidity. The secret of the Omega 9 rich oil lies in the science of the extremely small molecular structure. Unlike other botanical oils or synthetic silicones, Rahua Oil penetrates deep into the hair's cortex.
Benefits
Prevents frizzy and jumpy hair
Increases shine
Prevents split ends
Nourishes and strengthens
Active ingredients
RAHUA (UNGURAHUA)
For centuries, women from the Amazon have depended on the oil of this tree nut to care for and strengthen their hair. It strengthens weak, damaged strands, nourishes and maintains the hair follicle and scalp. The superfine molecules push the color pigmentation deep into the hair shaft, considerably increasing the color endurance. We use Symbiotic® * Rahua.
MORETE OIL
Rich in vitamins A, C and E, essential fatty acids, tocopherols and carotenoids, especially beta-carotene oil from the flesh of this Amazon fruit protects the hair against harmful UVA rays. We use Symbiotic® * morete.
SACHA INCHI
These seeds are exceptionally rich in omega-3 fatty acids and antioxidants, including vitamins A and E. Sacha Inchi oil works to retain the moisture and condition of the hair and soothe the scalp. We use Symbiotic® * sacha inchi.
ALOE
Used since the time of ancient Rome for its healing properties, it softens aloe, hydrates and nourishes, creating renewed vivacity with damaged and faint hair.
GARDEN FLOWER
This flower symbolizes purity and sweetness and has a sultry, exotic scent. We use the age-old enfleurage process to extract the purest essence of the fragrance and preserve the antioxidants.
Use
Treatment from the root to the tip: On clean, towel-dried hair, apply one to two pumps to the hair from mid to end. Air dry or dry.
To retouch and target key areas: Apply to dry hair as needed.
Characteristics:
- Contains 100% natural ingredients
- Certified organic extracts and oils
- Suitable for all hair types
- Free from mineral oils, silicones, parabens, sulphates, gluten and artificial colors
- Without SLS
- Allergen-free perfumed
- Animal-free
- Sulfate-free
- Vegan
- 47ml
Ingredients (INCI):
Organic Calendula Officinalis Flower Oil, Organic Decolorized Aloe Barbadensis Leaf Oil, Organic Cocos Nucifera (Coconut) Fruit Oil, Organic Rosmarinus Officinalis (Rosemary) Leaf Extract, Oenocarpus Bataua (Rahua Ungurahua) Oil, Mauritia Flexuosa (Morete) Fruit Oil, Plukenetia Volubilis (Sacha Inchi) Seed Oil, Aroma, Gardenia Jasminoides (Gardenia Enfleurage) Oil
*Denotes plant derived ingredient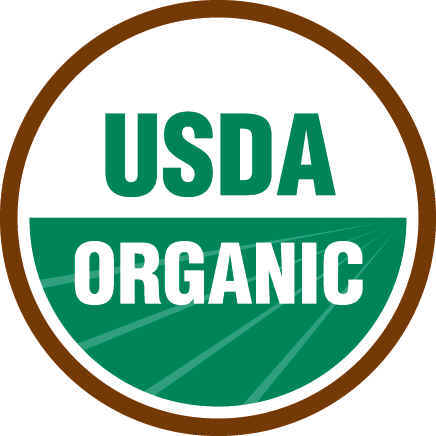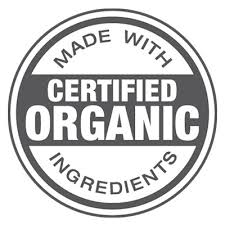 Rahua Legendary Amazon Oil
Important Info
| | |
| --- | --- |
| Smell/Color/Texture | Natural products may vary in scent, color and texture from batch to batch |
| Sealing | This product (possibly) comes without a seal. Sustainability is a priority for many brands and for that reason they do not want to add unnecessary plastic to their packaging. |
| Colour | The actual color of the product may differ from the photo accompanying the item. |
| Shelf Life | Products will have a minimum shelf life of 3 months, unless stated otherwise with the product |
| Ingredients | The ingredients list may change from time to time. Please refer to the ingredients list on the packaging for the most current ingredients list. |
| Note: | Use of products is at your own risk. Opened and/or used products cannot be returned. |
| Images | The images shown have a purely indicative purpose and may be subject to changes by the manufacturers. |
4,5
stars based on
12
reviews