Add your review
Body Scrub (150ml)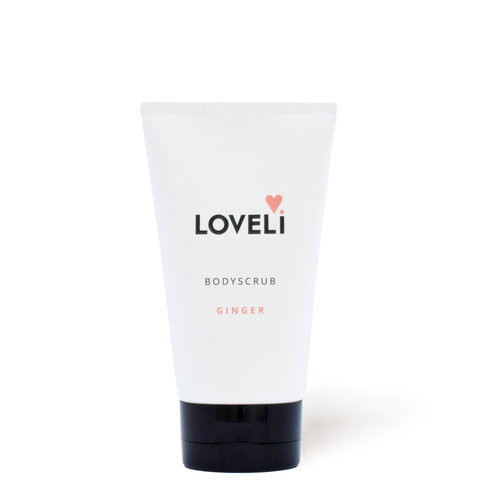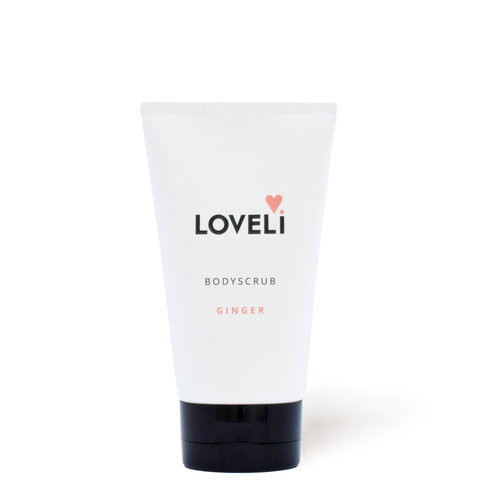 100% natural body scrub! Without microplastics and packed in an environmentally friendly tube made of sugar cane.
Read more
Paid before 23.30 (Mon-Fri) = Shipped Same Day *.
Body Scrub (150ml)
100% natural body scrub! Without microplastics and packed in an environmentally friendly tube made of sugar cane.
Deliverytime
Paid before 23.30 on working days, delivered tomorrow
This product is available in the following variants:
100% natural body scrub! Without microplastics and packed in an environmentally friendly tube made of sugar cane. Read more
Description
Loveli Bodyscrub
The body scrub from Loveli gives your skin an instant sexy feeling! It is so important to regularly remove your dead skin cells. Because only then your skin can absorb the nutrients from a body cream or body oil. This body scrub contains 0.0 microplastics, but only natural ingredients. The ground almonds and olive seeds exfoliate your skin in a super mild way. And the smell !! This warm ginger scent is probably your new favorite ;-).
What is most special about the Loveli body scrub? That it does not contain plastic! Seriously, most body scrubs are made with plastic balls to scrub your skin. Microplastics that scrub your skin nicely, but then end up in the environment via the shower drain. In the plastic soup or in the bellies of fish. And through the fish so back in our own body where the plastic doesn't do you any good. And because it is so much cheaper to use plastic than natural materials, it is still in so many products.
The body scrub Loveli is made of ground almonds and ground olive seeds. Completely natural. And yet very gentle on your skin, because you want to rid your skin of its dead skin cells, but not damage your skin.
Use this body scrub once a week and you will immediately feel how velvety and sexy your skin can be. Then treat it immediately with a body cream or body oil, because your skin is now completely open to all good nutrients. It is precisely in winter time that this is so important to prevent those annoying white flakes.
The body scrub has the incredibly delicious scent of warm ginger.
Removes dead skin cells
Gently exfoliates your skin
For a velvety skin
Without microplastics & 100% junk-free of course
Packed in a tube of sugar cane, so better for the environment
Use
You use the body scrub in the shower on your moist skin. Rub in and rinse while enjoying the wonderful scent
The body scrub is not suitable for your face. The ground almonds and olive seeds are not nice enough for that.
The body scrub is not suitable for children under 4 years of age. The skin of young children is not yet fully developed and can be up to 5 times thinner than adult skin. Little ones can also react quite violently to fragrances (even if they are from completely natural essential oil). The product has been developed for and tested by adults, so we do not recommend using it for very young children because their skin is so different.
The tube is made from bio-plastic from sugar cane. If the tube is empty, you can dispose of it in its entirety with the plastic waste. Then it can be completely recycled.
We have the Zero plastics inside seal, so guaranteed to be microplastics-free!
Characteristics:
- 100% natural ingredients
- Suitable for all skin types
- Free from mineral oils, silicones, parabens, sulphates, gluten and artificial colors
- Without SLS
- Allergen-free perfumed
- No animal testing
- Sulfate free
- 150ml
Ingredients (INCI):
The body scrub is made of (in order of quantity):
Water, glycerine, ground almonds and olive kernels, coconut oil, liquid coconut oil, honey, shea butter, emulsifier, vitamin E, natural preservative and xanthan.
INCI: Aqua (Water), Glycerin *, Prunus Amygdalus Dulcis (Sweet Almond) Seed Granulate, Olea Europaea (Olive) Seed Granulate, Cocos Nucifera (Coconut) Oil, Coco Caprylate / Caprate (Liquid Coconut Oil), Honey, Butyrospermum Parkii (Shea ) Butter, Methyl Glucose Sesquistearate (Emulsifier) ​​*, Cetyl Alcohol *, Tocopherol (Vitamin E), Perfume (Natural), Benzyl Alcohol **, Benzoic Acid **, Sorbic Acid **, Xanthan Gum
* Vegetable ** Natural preservative
Extra explanation ingredients:
Glycerine: produced from coconut oil. Is moisture-retaining.
Honey: organic honey helps restore your skin and makes it super soft.
Xanthan: ensures that the cream has the right thickness.
Loveli Body Scrub
Important Info
| | |
| --- | --- |
| Smell/Color/Texture | Natural products may vary in scent, color and texture from batch to batch |
| Sealing | This product (possibly) comes without a seal. Sustainability is a priority for many brands and for that reason they do not want to add unnecessary plastic to their packaging. |
| Colour | The actual color of the product may differ from the photo accompanying the item. |
| Shelf Life | Products will have a minimum shelf life of 3 months, unless stated otherwise with the product |
| Ingredients | The ingredients list may change from time to time. Please refer to the ingredients list on the packaging for the most current ingredients list. |
| Note: | Use of products is at your own risk. Opened and/or used products cannot be returned. |
| Images | The images shown have a purely indicative purpose and may be subject to variations by the manufacturers. |
4,5
stars based on
2
reviews