Add your review
Stainless Steel Midi Snack Box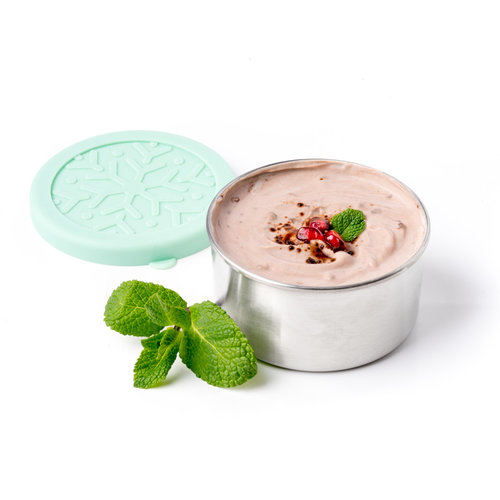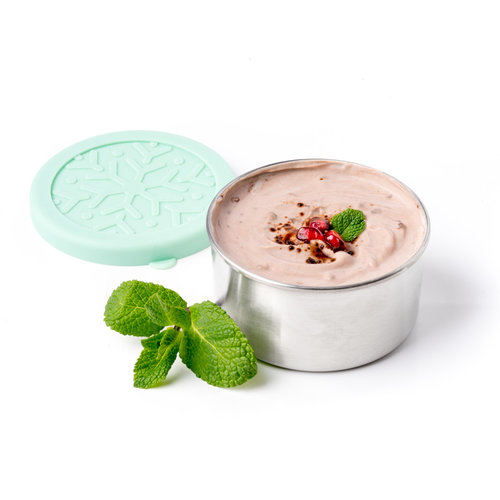 Leak-proof stainless steel jar for yoghurt, quark & ​​fruit to go
Read more
Paid before 23.30 (Mon-Fri) = Shipped Same Day *.
Stainless Steel Midi Snack Box
Paid before 23.30 on working days, delivered tomorrow
Leak-proof stainless steel jar for yoghurt, quark & ​​fruit to go Read more
Paid before 23.30 (Mon-Fri) = Shipped Same Day *.
Description
Lekkabox Stainless Steel Midi Snack Box
Leak-proof stainless steel jar for yoghurt, quark & ​​fruit to go
200ml, perfect size for small snacks, delicious desserts & Co.
Ideal as a small snack box for kindergarten children
Great for on the go - when travelling, on the playground or at work
Leak-proof thanks to the silicone lid
Also suitable as a storage container
Easy to open and close
Reusable and sustainable
Dishwasher safe
BPA free materials: stainless steel, silicone
All in all a round thing! The small round tin made of stainless steel with a capacity of 200ml is ideal for all kinds of delicacies. Not too big and not too small, the LEKKABOX Midi prefers to store delicious desserts such as yoghurt, quark, fruit and other desserts. Because nothing runs out of the small storage box. The practical silicone lid keeps the favorite treats tightly closed, but can still be opened easily by children.
Of course, the BPA-free snack box is also happy about snacks such as pretzels, nuts, crackers or something sweet. Kindergarten children in particular often feel a little hungry after a long day in the kindergarten when they arrive at the playground. This is where the LEKKABOX Midi stainless steel box comes into play. The tin made of stainless steel is just the right size for a small snack in between. School children and adults also enjoy the deliciously filled snack tin for the yard break, the appetite for something sweet, a healthy portion of fruit or a home-cooked dessert for lunch.
A real all-rounder when it comes to storing and transporting small delicacies! LEKKABOX Midi for healthy treats on the go. Healthy fruit cups, small snacks, yoghurt, rice pudding or homemade baby food taste twice as good on the go. Simply fill the practical LEKKABOX Midi can and off you go!
| | |
| --- | --- |
| Volume: | about 200ml  |
| Size: | Ø approx. 8cm; Height: approx. 4.4cm |
| Weight: | about 65g |
| Material:  | 18/8 stainless steel, silicone |
| Care:  | Dishwasher safe |
Important Info
| | |
| --- | --- |
| Smell/Color/Texture | Natural products may vary in scent, color and texture from batch to batch |
| Sealing | This product (possibly) comes without a seal. Sustainability is a priority for many brands and for that reason they do not want to add unnecessary plastic to their packaging. |
| Colour | The actual color of the product may differ from the photo accompanying the item. |
| Shelf Life | Products will have a minimum shelf life of 3 months, unless stated otherwise with the product |
| Ingredients | The ingredients list may change from time to time. Please refer to the ingredients list on the packaging for the most current ingredients list. |
| Note: | Use of products is at your own risk. Opened and/or used products cannot be returned. |
| Images | The images shown have a purely indicative purpose and may be subject to changes by the manufacturers. |
0
stars based on
0
reviews
No reviews found...