Add your review
Glass Set To Make Sourdough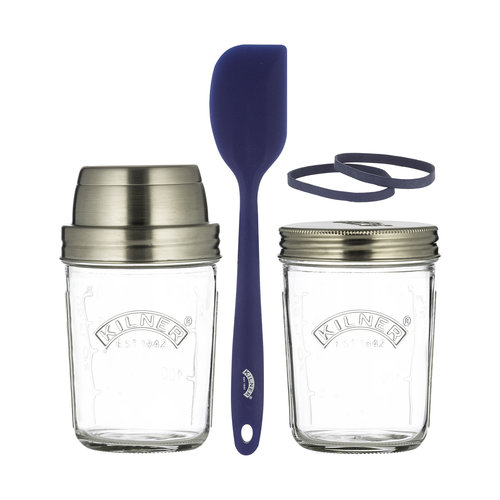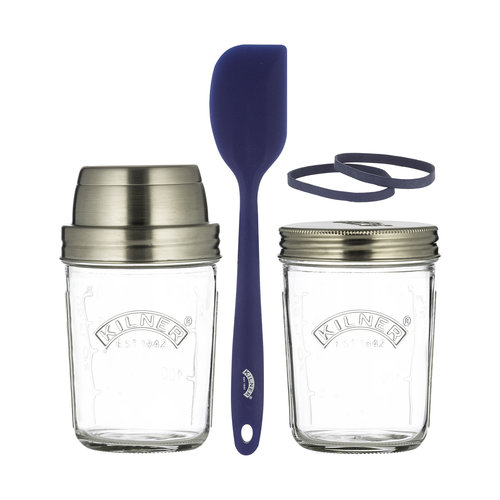 Kilner
Article code
RAY-0025-035
Make your own sourdough with this glass set.
Read more
Ordered before 23;30:00, delivered tomorrow.
Glass Set To Make Sourdough
Ordered before 23.30 on working days, delivered tomorrow
Make your own sourdough with this glass set. Read more
Ordered before 23:30, delivered tomorrow.
Description
Kilner Glass Set To Make Sourdough
The Kilner® Sourdough Starter Set contains all components needed to make a successful sourdough starter, which will then be used to transform into a fresh and delicious sourdough loaf. Pancakes, pizza, naan breads and other baked goods can also be made from a sourdough starter. Two jars are included in the set allowing a second batch to be created whilst the first batch is in use.

The stainless steel measuring lid has been specially designed to measure out flour and water precisely, making it incredibly easy to maintain a successful starter. Included in the gift box, is a step by step booklet which includes how to instructions.

Kilner® is dedicated to using sustainable and durable materials. Kilner® glass is 100% kerb side recyclable and is the safest and best option for storing food and drinks.

Set contains:
2 x 0.35 Litre Kilner® Wide Mouth Jars
1 x Stainless Steel Measuring Lid
1 x Silicone Spatula
1 x Stainless Steel Lid
2 x Rubber Bands
6 x Labels
1 x Recipe Booklet
Characteristics:
- Brand: Kilner
- Dishwasher safe
- Material: Glass & Stainless Steel
- BPA and phthalates free
What is BPA?
Bisphenol A (BPA for short) is an organic compound that is used in the production of plastic / plastic. It has been proven that these substances 'release' and can end up in our diet with adverse health consequences.
Important Info
| | |
| --- | --- |
| Note | Natural products may vary in scent, color and texture from batch to batch |
| Sealing | This product (possibly) comes without a seal. Sustainability is a priority for many brands and for that reason they do not want to add unnecessary plastic to their packaging. |
| Colour | The actual color of the product may differ from the photo accompanying the item. |
| Shelf Life | Products will have a minimum shelf life of 3 months, unless stated otherwise with the product |
0
stars based on
0
reviews
No reviews found...