Add your review
Bamboo Toothbrush - Black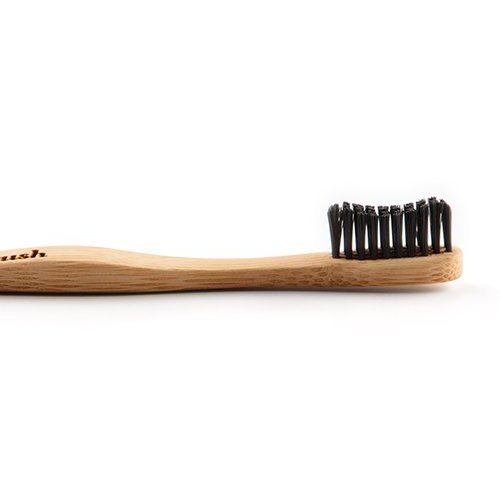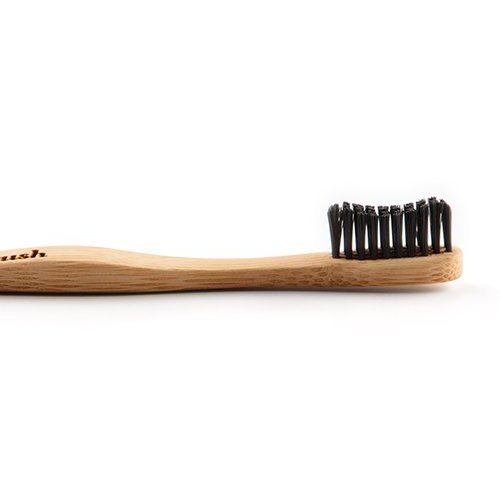 Bamboo toothbrush with soft bristles BPA-free!
Read more
Paid before 23.30 (Mon-Fri) = Shipped Same Day *.
Bamboo Toothbrush - Black
Paid before 11:30 PM (Mon-Fri) = Shipped Same Working Day*
Bamboo toothbrush with soft bristles BPA-free! Read more
Description
Bamboo Toothbrush
Bamboo toothbrush with soft, BPA-free bristles! For each toothbrush sold, (the value of) a toothbrush is donated to people in need.
Normal lifespan: The Humble Brush has no disadvantages compared to conventional manual toothbrushes. Our ecological bamboo lasts just as long as plastic toothbrushes from mass production.
Organic bamboo handle: The handle is made of 100% biodegradable bamboo which has a natural anti-slip property. Humble Brush has an ergonomic hand position and with its timeless and sleek design is a perfect must-have accessory for the bathroom.
Incredibly sustainable: Did you know that bamboo is the fastest growing material on earth? It is naturally anti-bacterial, so no pesticides and other aids are needed during cultivation. An excellent but undervalued material
Compostable packaging: The Humble Brush is supplied in a fully environmentally friendly packaging. The brush is protected by a transparent, biodegradable protective bag made entirely from vegetable material. The box is made from 100% recycled material Soft hair, BPA-free All our products have soft hair without BPA (bisphenol A). The brushes are made of nylon, a material that is not degradable, but that is very easy to compost. We had to choose that because there is no substitute vegetable material with a lifespan of three months.

About Humble Brush
Humble Brush will not lead to a revolution in the world. But each little pebble moves a little bit step by step. Healthcare is a fundamental human right that must be accessible to everyone. Dental care is usually overlooked, follow this reasoning: the right diet leads to a strong, healthy body with the ability to work. Social contacts improve with a smile, which in turn leads to better opportunities. Our health is a big system. If one part fails, the other parts cannot function either.
A company that is only focused on profit will only improve itself. We believe there is enough in the world to share. If we are lucky enough to be born in a richer part of the world, we must not forget to care for the less fortunate. Your daily choice of products can, believe it or not, bring about change. Just like the pebble, a large number of people can really shift the uneven balance of living standards. In a growing world population, where we are confronted with the foresight of limited resources in the future, we must ask ourselves: can we change the way we produce and consume? The answer is yes! You have that power, by making the conscious choices. We have done our part by choosing sustainable materials, now it is up to you to choose the right products.
Important Info
| | |
| --- | --- |
| Smell/Color/Texture | Natural products may vary in scent, color and texture from batch to batch |
| Sealing | This product (possibly) comes without a seal. Sustainability is a priority for many brands and for that reason they do not want to add unnecessary plastic to their packaging. |
| Colour | The actual color of the product may differ from the photo accompanying the item. |
| Shelf Life | Products will have a minimum shelf life of 3 months, unless stated otherwise with the product |
| Ingredients | The ingredients list may change from time to time. Please refer to the ingredients list on the packaging for the most current ingredients list. |
| Note: | Use of products is at your own risk. Opened and/or used products cannot be returned. |
| Images | The images shown have a purely indicative purpose and may be subject to changes by the manufacturers. |
0
stars based on
0
reviews
No reviews found...