Add your review
Super Berry Bath & Shower Oil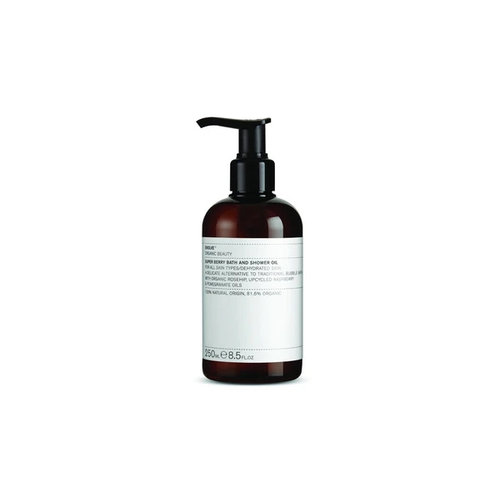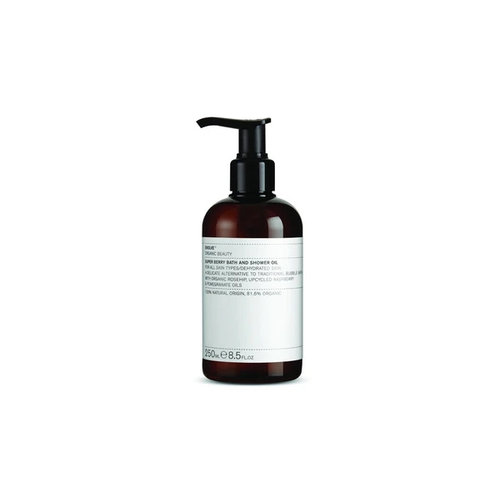 Wash and moisturise at the same time with our luxuriously lightweight shower oil for dry skin.
Read more
Paid before 23.30 (Mon-Fri) = Shipped Same Day *.
Super Berry Bath & Shower Oil
Paid before 11:30 PM (Mon-Fri) = Shipped Same Working Day*
Wash and moisturise at the same time with our luxuriously lightweight shower oil for dry skin. Read more
Paid before 23.30 (Mon-Fri) = Shipped Same Day *.
Description
Evolve Beauty Super Berry Bath & Shower Oil
Wash and moisturise at the same time with our luxuriously lightweight shower oil for dry skin. A pregnancy safe alternative to a traditional bubble bath or shower gel, this cleansing body oil will gently clean, nourish & hydrate your skin whilst eliminating the need for post-shower moisturising.
Nature knows how to nurture, and that's why the waterless formula found in our Super Berry Shower Oil is made up of natural oil cleansers. They magically transform into a soothing, milky emulsion to clean the skin without disturbing its protective barrier and help to reduce the appearance of scars and stretch marks at the same time. We told you it was super...
Fragrance: This shower oil for dry skin is lightly fragranced with an allergen free, natural red berry scent which makes it both pregnancy friendly and smell delightful.
Texture: This is a lightweight shower and bath oil.
Colour: Clear
Key Ingredients
Chilean Rosehip Oil: Used for centuries for its unique ability to revive skin that is prone to stretch marks or scaring, Rosehip Oil is extracted from the wild rose bush in the Andean mountains before it is dried, cold-pressed and added to your skincare products. Rosehip oil is rich in essential fatty acids omega-6 and omega-3, and is a versatile ingredient that promotes cellular renewal and nourishes your skin.
Upcycled Raspberry Oil: Our upcycled raspberry oil is full of antioxidants, full of essential fatty acids, but completely free from waste! A by-product of the fruit and jam industry, our raspberry seeds are naturally cold-pressed to create a fresh oil with a pleasant and light fruity aroma. By enjoying this product you are helping us breathe life back into an incredible skincare ingredient that is often otherwise disposed of, and enjoying the benefits it brings such as cellular regeneration.
Pomegranate Seed Oil:This 100% natural oil has been cold-pressed to ensure that all of the antioxidants and essential fatty acids found in the pomegranate seeds have made their way into your skincare product to help promote cellular regeneration and assist your skin in its recovery from scarring and stretch marks.
Use
This product should be used either in the bath, or in the shower. A little goes a long way, so apply a small amount all over your body, and then wash off with water. The oil will then turn into a nourishing, milky emulsion.
Please note that our Super Berry Bath and Shower Oil should not be applied to an open wound or broken skin, however it is safe to use this product on a scar as soon as the surface of the skin has fully healed.
We recommend that you use our shower body oil once per day and incorporate it into your daily skincare routine.
Evolve Beauty products do not contain:
Parabens, mineral oils, silicones, sulphates, PEGs, animal derived ingredients, artificial fragrances, artificial colors, aggressive cleaning agents or other unhealthy toxins.
Characteristics:
- Contains 100% natural ingredients
- 81,6% organic extracts and oils
- Free from mineral oils, silicones, parabens, sulfates, and artificial colors
- Without SLS
- Allergen-free perfumed
- Cruelty Free
- Vegan
- 250ml
Ingredients (INCI):
Helianthus Annuus (Sunflower) Seed Oil~, Polyglyceryl-4 Oleate, Parfum (naturally derived fragrance), Rubus Idaeus (Raspberry) Seed Oil, Punica Granatum (Pomegranate) Seed Oil*, Rosa Canina (Rosehip) Fruit Oil*, Tocopherol. *Ingredients from Organic farming ~ Ingredient mostly from Organic farming
100% of the ingredients are of natural origin. 81,6% of this comes from organic farming.    
Important Info
| | |
| --- | --- |
| Smell/Color/Texture | Natural products may vary in scent, color and texture from batch to batch |
| Sealing | This product (possibly) comes without a seal. Sustainability is a priority for many brands and for that reason they do not want to add unnecessary plastic to their packaging. |
| Colour | The actual color of the product may differ from the photo accompanying the item. |
| Shelf Life | Products will have a minimum shelf life of 3 months, unless stated otherwise with the product |
| Ingredients | The ingredients list may change from time to time. Please refer to the ingredients list on the packaging for the most current ingredients list. |
| Note: | Use of products is at your own risk. Opened and/or used products cannot be returned. |
| Images | The images shown have a purely indicative purpose and may be subject to changes by the manufacturers. |
0
stars based on
0
reviews
No reviews found...