Add your review
Natural Perfume – Divine Emeraude (30ml)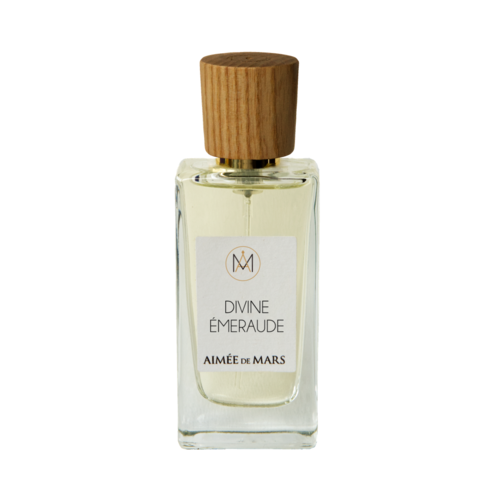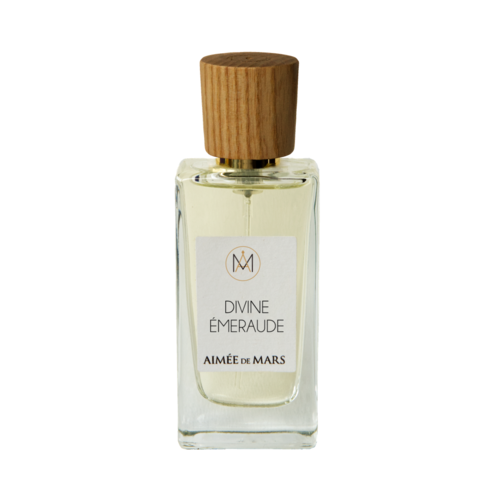 Aimee de Mars
Article code
ADM1-Divine Emeraude | OPBEST
This fragrance is created for amorous women, those who live their lives to the fullest!Fruity and oriental.
Read more
Paid before 23.30 (Mon-Fri) = Shipped Same Day *.
Natural Perfume – Divine Emeraude (30ml)
Paid before 11:30 PM (Mon-Fri) = Shipped Same Working Day*
This fragrance is created for amorous women, those who live their lives to the fullest!Fruity and oriental. Read more
Paid before 23.30 (Mon-Fri) = Shipped Same Day *.
Description
Aimee de Mars Perfume - Divine Emeraude
100% natural perfume based on pure, high-quality denatured grain alcohol. The scents are created by applying only essential oils, mostly from organic cultivation. You can also create your own unique perfume by using different perfumes on top of each other.
Divine Emeraude is a natural and vibrant fragrance with essential oils and divine spring water from Saint Genou.
Discover the fresh notes of bergamot and jasmine from this delicate fragrance.
The small size of 30 ml travels with you everywhere!
100% natural and COSMOS NATURAL and vegan certified, the Divine Emerald perfume elixir takes care of your skin, the planet and animals.
Personality: joyful, dynamic.
Top notes: Lemon - Bergamot - Orange blossom
Heart notes: Rose, jasmine
Base notes: Vetiver - Cedar - Musk
Do you want to try a sample first? Then click here.
Characteristics:
- 100% Natural Perfume
- Free from mineral oils, silicones, parabens, SLS, SLES and artificial colors
- Made from essential oils
- Vegan
- No animal testing
- Content: 30ml
Ingredients (INCI):
Alcohol, aqua, perfume, +/-: evernia prunastri, geraniol, citronellol, citral, linalool, eugenol, farnesol, coumarin, limonene, benzyl benzoate, benzyl alcohol, isoeugenol, cinnamal, cinnamyl alcohol, benzyl salicylate, benzyl cinnamate
About natural perfume:
Organic perfumes are often judged to be misleading by consumers, in particular with regard to the duration and the 'sillage' (scope). At the same time, almost all common scents found in traditional perfumery are at least 80% synthetic in composition.
For our Aimée de Mars brand, we have developed products that consist of at least 95% from raw materials of natural and (not certified) organic origin. Our Eaux de Parfums are free from flalates, benzophenone or polycyclic musk.
In fact, we have decided to apply the same principles of certification body Cosmebio. This means that the (maximum) 5% synthetic components that we allow for our formulas are naturally identical (ie molecules that occur in nature and are not chemically developed). Examples of these are ionons, hedions, coumarin or aldehyde C11.
We also choose to work with beautiful raw materials such as Jasmine, Tonka bean, or Rose Absolue, which enables us to create contemporary perfumes with the quality that used to be - but not (yet) recognized by Ecocert .
We see it as our task to take the consumer on a journey of discovery from the synthetic fragrances to natural perfumes: l'Aromaparfumerie®. We speak here of a true fusion of the benefits of aromatherapy with the world of perfumes. This is possible thanks to the active heart 21 essential oils that resonate powerfully, giving every perfume a feeling of wellbeing, at body and soul level.
Finally, we use organic alcohol obtained from wheat and, whenever the extraction method allows, organic essential oils.
Important Info
| | |
| --- | --- |
| Smell/Color/Texture | Natural products may vary in scent, color and texture from batch to batch |
| Sealing | This product (possibly) comes without a seal. Sustainability is a priority for many brands and for that reason they do not want to add unnecessary plastic to their packaging. |
| Colour | The actual color of the product may differ from the photo accompanying the item. |
| Shelf Life | Products will have a minimum shelf life of 3 months, unless stated otherwise with the product |
| Ingredients | The ingredients list may change from time to time. Please refer to the ingredients list on the packaging for the most current ingredients list. |
| Note: | Use of products is at your own risk. Opened and/or used products cannot be returned. |
| Images | The images shown have a purely indicative purpose and may be subject to changes by the manufacturers. |
0
stars based on
0
reviews
No reviews found...