Add your review
Body Scrub - Coconut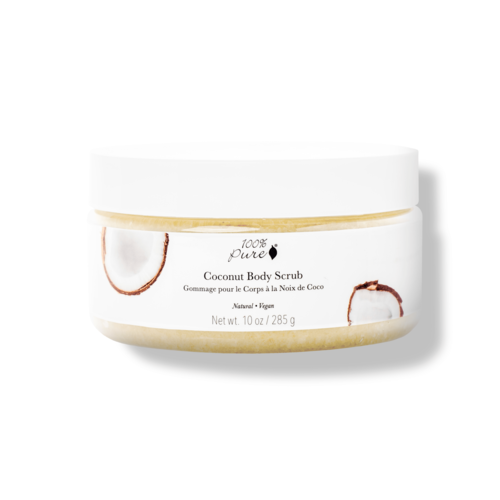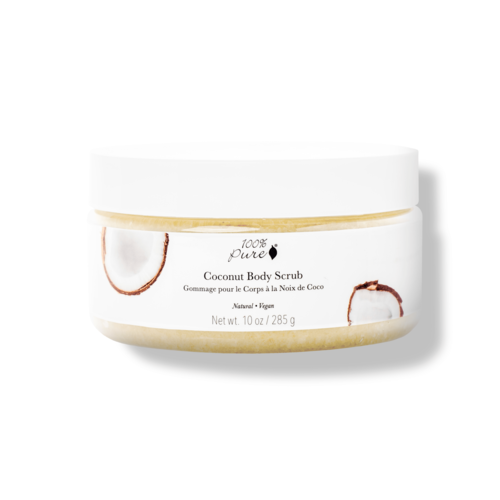 Body scrub infused with the warm, tropical scent of coconut.
Read more
Ordered before 23:00, delivered tomorrow.
Ordered before 23.30 on working days, delivered tomorrow
Body scrub infused with the warm, tropical scent of coconut. Read more
Ordered before 23:00, delivered tomorrow.
Description
100% Pure Body Scrub 
A 100% Natural body scrub for all skin types.
Crystalline sea salt scrub smoothes while increasing circulation and softening skin with rich, supple moisture. Suspended in a base of silky sunflower and apricot oils, this emollient sea salt scrub buffs away bumps and flakes to reveal glowing, rejuvenated skin.
Dryness, flaking, dullness, and grey patches on the skin can all be improved with regular exfoliation. Fluctuating temperatures can have a harsh impact on our skin, causing it to lose its usual brightness and luster. From environmental factors to free radical damage, your skin deals with a lot on a day to day basis.
Using a body scrub is one of the best tools for returning skin to optimal health. Body exfoliating rejuvenates your skin by buffing away bumps, flakes, and dry skin – that means more radiant skin, and smoother texture overall.
Exfoliation is great for stimulating healthy circulation, removing buildup of dead skin cells, and allowing our skin to better absorb moisture from body creams and body oils.
100% Pure Coconut Body Scrub
Infused with the warm, tropical scent of coconut
Makes you want to sing "Don't Worry, Be Happy" in your shower (which, by the way, is encouraged)
Deeply moisturizes skin with silky sunflower, apricot, and jojoba oils
Jojoba oil has anti-inflammatory and emollient properties that can soothe dryness and chafing for smooth, comfortable skin
The combo of sea salt and coconut transport your skin and senses to a tropical island paradise
Use
Massage onto clean, wet skin while in the shower or bath, paying extra attention to dry, rough areas. Avoid areas of broken or freshly shaved skin. Rinse with clean water.
Active ingredients
French Sea Salt exfoliates skin and volumizes hair.
Sunflower Seed Oil enriches with fatty acids.
Vitamin E restores and protects from free radical damage.
Jojoba deeply moisturizes and heals skin.
100% Natural:
All natural ingredients come from nature and ONLY undergo chemical changes as a result of organic processes such as fermentation, distillation and cold processing.
100% Pure products do not contain:
Synthetic chemicals, chemical preservatives, artificial fragrances, artificial colors, aggressive cleaning agents or other unhealthy toxins.
Characteristics:
- Contains 100% natural ingredients
- Certified organic extracts and oils
- Gluten-free
- Free from mineral oils, silicones, parabens, sulfates, and artificial colors
- Without SLS
- Allergen-free perfumed
- Cruelty Free
- Sulfate free
- Vegan 
- 285g
Ingredients (INCI):
Sea Salt, Helianthus Annuus (Sunflower) Seed Oil, Tocopherol (Vitamin E), Natural Coconut Flavor, Prunus Armeniaca (Apricot) Kernel Oil, Simmondsia Chinensis (Jojoba) Seed Oil
0
stars based on
0
reviews
No reviews found...